Event Management Company in Coimbatore
Namaste, welcome to Orange art factory. Put simply in Orange art factory we do live communications. Conferences, exhibitions, event management, awards, launches, celebrations, incentives, corporate tour. You name it: if it's live, we love it. Orange art factory use intelligent strategy combined with extraordinary creativity, knowledge and experience to deliver your messages in the most effective way. Engaging, educating, motivating, rewarding. And we do all this with as much energy as possible to ensure everything lives on long after the event. And we think this is one big reason why Orange art factory has been listed in top event management companies in India.
Put it simple we are Corporate event organisers operating in Coimbatore, Chennai, Bangalore and Hyderabad. Further in the article we have explained What we work on and how. Keep reading, thankyou.
We have listed very few of our customer's here.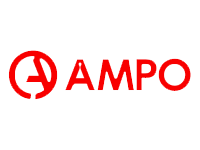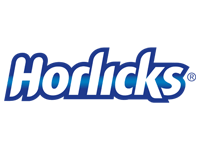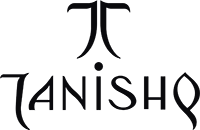 CORPORATE EVENT ORGANISING
In past 13 years we have done countless corporate events across this country. May it be a get together event, or a product launch, or a factory launch, or a review meeting, or a corporate party our team makes sure that everything is fixed with perfection and presented awesomely awesome. Check our gallery which will through our words.
CORPORATE TOUR ORGANISERS
We enjoy travelling, and we enjoy arranging for your travel as well. Again, trust us when we say that the locations we choose will go far above your wildest dreams then it will. How do we do it? For example, we organised an event for a top corporate in India, in which we transported 300 guests across the country to a destination, or more specifically, an island in middle of the Yamuna River. We made them stay for three days, held review sessions and a small function, and the rest was pure enjoyment. Changing a street into a French colony, a beachside carnival, a cook stay, and a 1000 – Kilometer journey with accommodation, are just a few of the activities | we call it as fun | we've done across the country. And it is for this reason that we have been listed as top event management companies in Coimbatore.
PRODUCT LAUNCH
FACTORY LAUNCH
Above all, first impression is the best impression. We work hard on this. Hence, we always believe that a factory or a product is a dream of someone and we are responsible for its presentation.
Listed In Top Event Management Companies In Coimbatore
SPORTS EVENT & TEAM MANAGEMENT
We are one of the sports event organisers from India. We are a complete sport planning and management company. We plan, implement, facilitate and staff an entire sports event and make it energised and successful.
Our service includes the management of transport for team, travel and accommodation services from inception to completion, stall management, ground management, gate management, ticket management and score board management.
We have managed many events and this knowledge is extended to the National and International sporting bodies. We have been handling sports events for CCFC, Boeing and many other clients.
WHAT DID WE DO LAST WINTER
90 celebrities, 16 fashion designers, 3000+ audience, 2 nights, 2 fashion choreographers, 1 show director, 1 unseen stage, Prawolion Fashion Week at ITC grand chola an event to remember.
The show was handed over to us with just 30 days to go. The show director Vinoth Kumar our CEO took the responsibility of success and with the support of Fashion choreographer Karun Raman & Shameer khan made the nights colourful and shine.
We love to use the phrase "trust us" over and over and we mean it. The folks who will entertain you aren't just a dance troupe or a magician with a one-of-a-kind skill. Orange Art Factory has hand-picked the crew that will delight you. These people feel strongly for what they do. They were so passionate that they quit their jobs as HR, production manager, and various other positions. Trust us when we say that they will entertain you in such a way that the day will be remembered.
Event Management Company in Coimbatore – Orange Art Factory
Listed In Top Event Management Companies In Coimbatore
Our love is to create unique and impressive experiences.
As an event management company in Coimbatore, we can help you take your event from an idea to its experiences. We know that people like events that are entertaining, authentic, and engaging. As a result, through experience-focused design and high personalisation of spaces, we hope to create worlds that are infused with artistic twists. Allow us to transform the common place into something spectacular that your audience will remember for a long time.
Team Orange Art Factory.