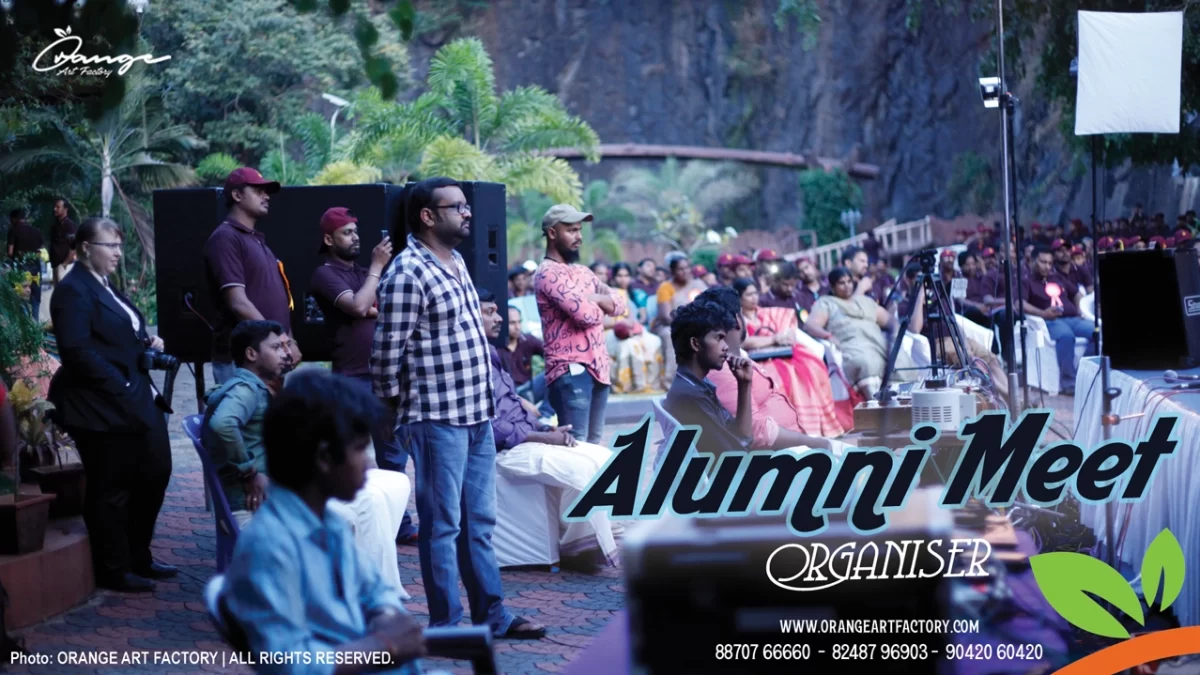 It's always the moment of joy. Together with your old buddies, sharing the old memories, holding up a drink and just laughing for nothing. Yes! We know and have seen these beautiful emotions. However, as an alumni event organisers, we will handle your alumni event planning. While you enjoy your moment. Surely, at Orange Art Factory we make sure every moment of your reunion is fun filled and the joy of getting together fills the air.
Alumni Event Planner:
Nevertheless, may it be your college reunion or school reunion or old friend get together, we make sure the reunion is organised in the best place with high standards.
Right from booking venue to games to food, Orange AF will handle it with care and perfection. Moreover, if it is family get together, then it's awesome; we will make sure your family has the fun and joy.
How we work as a
Alumni Event Manager?
Most important, first we do is to find a perfect event location for your alumni event organising. Once we finalise the location, we start working on the menu for alumni meet. Both veg, non-veg and if needed then a cocktail. Fine, all set on important things, now we start planning on theme for alumni event and create an agenda for the event.
Furthermore, on the day of alumni get together meet, we will take care of venue setup like stage, sound, lights and other needed things. Also, our game master will put you guys in a group and start the game.
In addition, Orange AF member will make sure that your food is made with care and it is delicious. Equally, will make sure all your accommodation are well maintained.
Kind of Alumni meet organising we do:
University alumni meet organising
School alumni meet organising
College alumni meet organising
If you any other further questions, please do not hesitate to call us or write to us.
Thankyou for your time reading.
Vinoth Kumar
Event Manager & Show Director