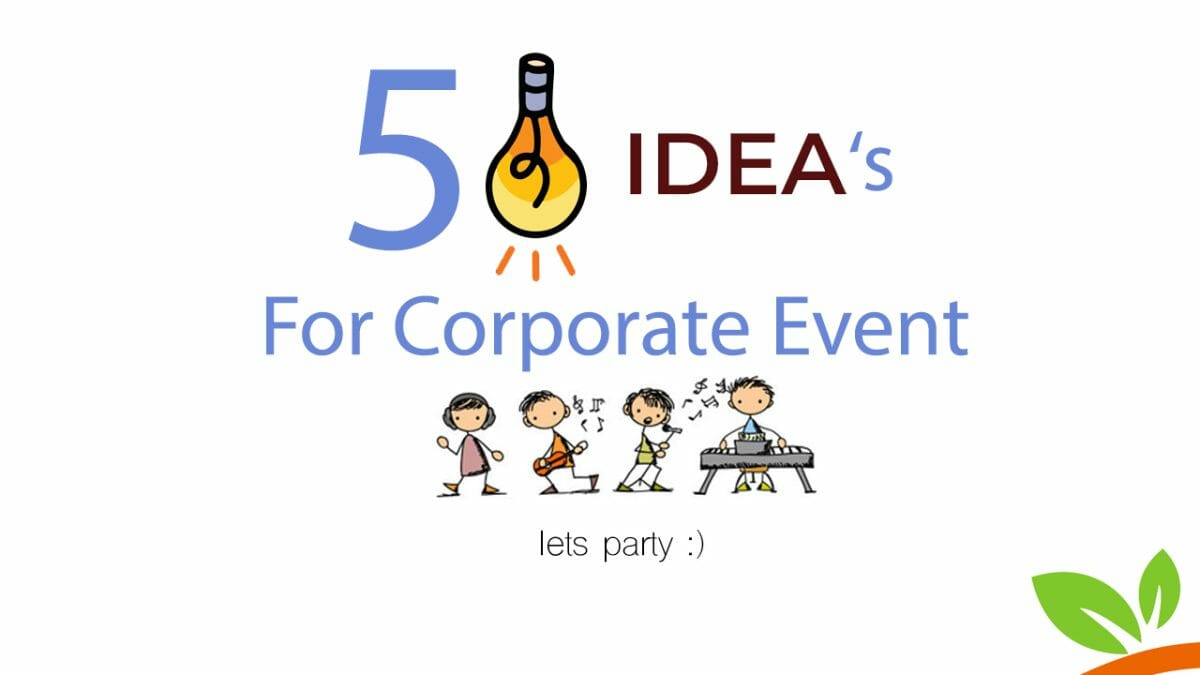 Information and Learning -
Introduction
Welcome to the Orange Art Factory Event Management Blog , where creativity and innovation meet seamless execution! If you're passionate about events, looking for inspiration, or seeking expert advice in event planning and management, then you've come to the right place. Our event management blog is your go-to resource for all things related to event management, filled with informative articles, industry insights, and captivating stories from our experiences in creating unforgettable moments.
Whether you're an aspiring event professional or a seasoned planner searching for fresh ideas, our aim is to provide valuable content that will inspire and elevate your next event. From corporate conferences to gala dinners, weddings to product launches – we cover it all! So join us on this exciting journey as we delve into the world of events and share our expertise.
Let's dive right in!
Orange Event Organisers Blog
What We Do
At Orange Art Factory, we are passionate about creating unforgettable experiences. Our team of dedicated event professionals is here to take your vision and turn it into a reality. With our expertise in event management, we handle every detail from start to finish, ensuring that your event runs smoothly and leaves a lasting impression on your guests.
From corporate conferences to weddings and everything in between, we have the knowledge and resources to plan events of any size or style. Whether you need assistance with venue selection, vendor coordination, or creative design concepts, our team will work closely with you. And bring your ideas to life
We understand that each event is unique and requires a personalised approach. That's why we offer customised solutions tailored specifically to meet your needs. Our attention to detail means that no aspect of your event will be overlooked – from logistics and scheduling to décor and entertainment.
With our extensive network of trusted suppliers and partners, we can secure the best deals for you without compromising on quality. We believe that exceptional service shouldn't come at an exorbitant cost.
So whether you're planning a small gathering or a large-scale production, let Orange Art Factory be your partner in creating moments that matter. Contact us today for a consultation!
Orange Event Management Blog
Our Services
Our Services
At Orange Art Factory, we pride ourselves on providing a wide range of event management services that are tailored to meet the unique needs and desires of our clients. Whether you're planning a small corporate gathering or a large-scale music festival, our team of experienced professionals is here to ensure that every detail is flawlessly executed.
Event Planning: We believe that planning is the foundation for any successful event. Our dedicated event planners work closely with our clients to understand their vision and goals, then create a comprehensive plan that covers everything from venue selection to budget management.
Vendor Management: Finding the right vendors can be a daunting task, but with Orange Art Factory by your side, it doesn't have to be. Our team has established relationships with top-notch vendors in the industry and will handle all negotiations and contracts on your behalf.
Logistics Coordination: From transportation and accommodations to audiovisual equipment and staging, we take care of all logistical details so you can focus on enjoying your event. Our logistics experts will ensure that everything runs smoothly behind the scenes.
On-site Event Management: When it comes time for your event, our skilled staff will be there every step of the way. We'll oversee setup, manage staff and volunteers, coordinate schedules, handle emergencies, – whatever it takes to make sure your event goes off without a hitch.
Marketing & Promotion: In today's digital age, effective marketing and promotion are essential for attracting attendees. Our marketing team will develop innovative strategies tailored specifically to your target audience in order to maximise exposure and drive ticket sales.
At Orange Art Factory Event Management blog, event blogs, blogs about events
Event Portfolio
Orange Event Management Blog
Event Portfolio
At Orange Art Factory, we take pride in our diverse event portfolio. From corporate conferences to extravagant weddings, we have successfully executed a wide range of events that leave a lasting impression on our clients and guests.
Our team of experienced event planners meticulously crafts each event to ensure it aligns with the client's vision and meets their objectives. We believe that every detail matters, from the venue selection to the smallest decorative elements.
One of our standout events was a themed masquerade ball for a high-profile charity organisation. The grandeur of the event left attendees in awe as they stepped into a whimsical wonderland filled with masked performers and enchanting decor. It was an evening full of mystery and elegance that transported guests into another world.
Another memorable event was a product launch for a tech company. We transformed an empty warehouse space into an innovative showcase, complete with interactive displays and cutting-edge technology demonstrations. The atmosphere buzzed with excitement as industry professionals got hands-on experience with the latest gadgets.
Whether it's an intimate gathering or a large-scale conference, we are committed to delivering exceptional experiences tailored to each client's unique needs. Our extensive event portfolio showcases our versatility and creativity in bringing visions to life.
Contact us today to discuss how Orange Art Factory can make your next event truly unforgettable!
Orange Event Management Blog
Contact Us
Contact Us
We hope this article has given you a glimpse into the world of Orange Art Factory and our passion for event management. Whether you're planning a corporate gathering, a wedding celebration, or any other special occasion, we are here to bring your vision to life.
Our dedicated team of professionals is ready to work closely with you, providing personalised solutions tailored to meet your unique needs. From conceptualising and planning to execution and post-event analysis, we have the expertise and experience to handle every aspect of event management.
So why wait? Get in touch with us today! We would love to hear about your upcoming event and discuss how Orange Art Factory can help make it an unforgettable experience. Reach out via phone at +91 88 707 66660.
Remember, when it comes to exceptional event management services, Orange Art Factory is the name you can trust. Let's create something extraordinary together!
Thank you for reading our blog. Stay tuned for more exciting content on our Event Management Blog as we continue sharing insights, tips, and inspiration for all things events!
Orange Event Management Blog